Our Mission & Vision
The Fit for Girls mission is to use the process of training for a 5K race to empower middle school girls to develop life skills that will enable them to cross finish lines of all kinds on their road ahead.
The Fit for Girls vision is to provide a program designed to grow the whole girl, giving her the tools she needs to turn her amazing dreams into tangible goals, and overcome the challenges she encounters with a plan and added confidence.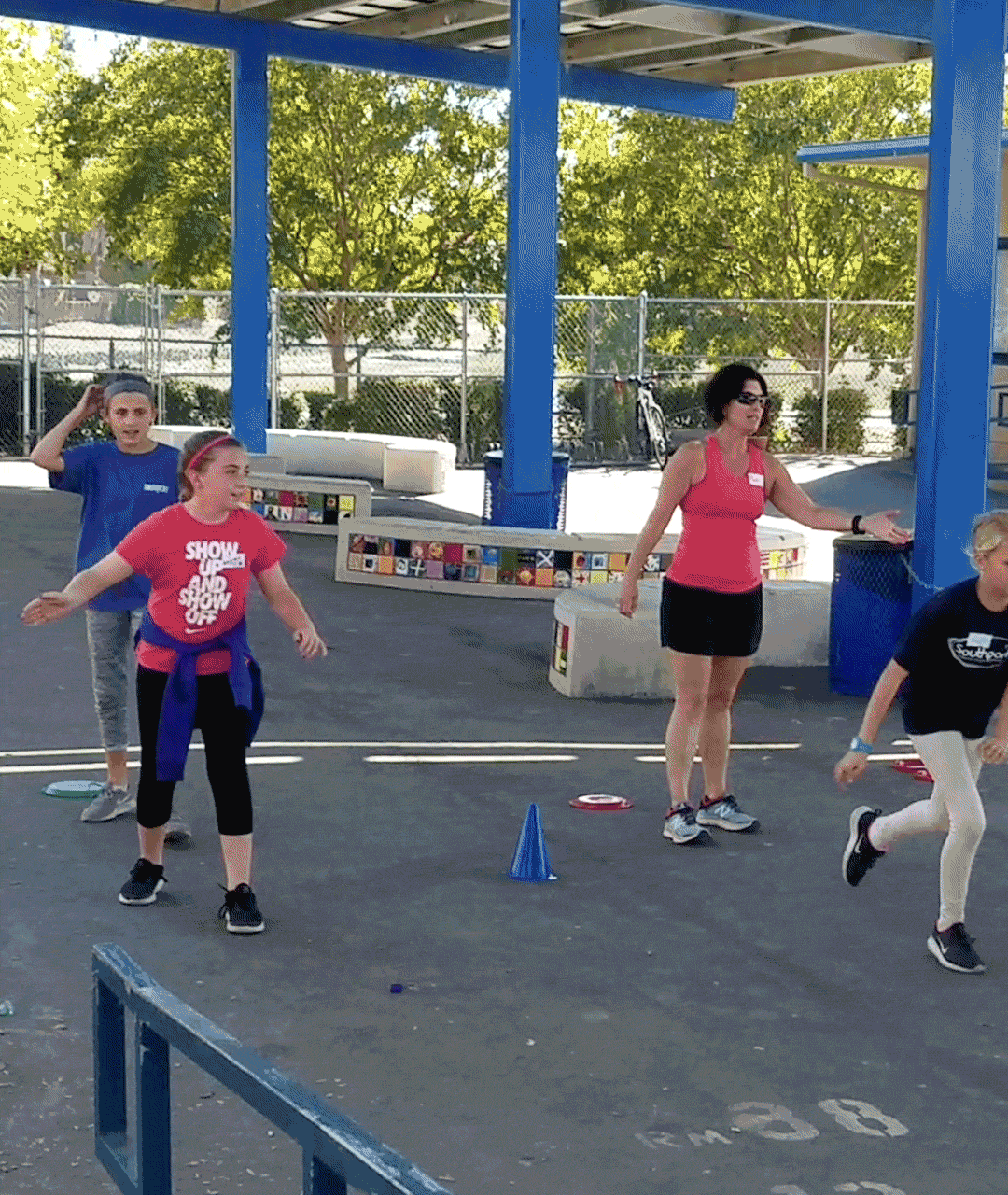 We believe you're important and that your life will have an amazing and unique impact on the world. We've been in your shoes, and we know that the life of a middle-school girl isn't easy.
We want to show you how to turn the great dreams you have into reality, one step at a time. Our goal is that you come out of Fit for Girls feeling fabulous and fierce, feeling empowered and motivated to pursue the life of your dreams!
Our Statement of Values
Founded on the belief that all girls are entitled to a happy and healthy life, Fit for Girls is guided by the following values:
Girls are capable individuals.

Fitness and healthy living increase a girl's quality of life.

Support from caring adults can bring about positive change.

Accomplishing goals fosters independence.

Membership in a community increases feelings of worth.

Equality for girls is a right.

All members of our diverse community deserve respect.

A quality program delivered with integrity is foundational.

Transformation is possible.
Our History
Fit for Girls started in March of 2010 as the seed of an idea around a table of friends. Kellie Haynes, the founder of our organization, was a teacher herself for many years and she designed the curriculum which promotes the healthy growth and development of an adolescent girl, and meets the National Health Education Standards. Having previously taught in West Sacramento schools, Kellie leveraged her relationships with teachers and principals to bring Fit for Girls to the students of Stonegate, Bridgeway Island and Elkhorn Village Elementary.
Kellie's drive to create Fit for Girls stemmed from her own personal challenges and transformation experience during middle school:
"A big driving force for me is that I get what a lot of girls are going through at that age," she says. I want to provide a place for girls to be told, you are okay; you're worth being loved; you're worth taking care of yourself, and to shed the negative stuff. Even if they have a good family life, between school and media, they still get negative images of themselves a lot of the time."
Through the continued support of friends, colleagues and the community, Fit for Girls continues to make strides in fulfilling its mission of improving the health and well-being of adolescent girls and encouraging them to Live. Dream. Move.
There are many ways to join Fit for Girls. You can sign up as a middle-school girl participant, or help make a difference in the lives of middle-school girls by referring a school, volunteering as a program coach, volunteering as a race day mentor, or contributing as a sponsor or donor.
Sign up for a program
Step one foot closer to your first 5K, developing skills that will empower you for a lifetime.
volunteer Opportunities
Explore opportunities to actively empower middle-school girls by becoming a coach, race day mentor, or race event volunteer.
Make a donation
Fit for Girls is made possible through donations from people like you and assistance from our generous sponsors. Your donation helps a middle-school girl cross her first 5K finish line.